Camera Body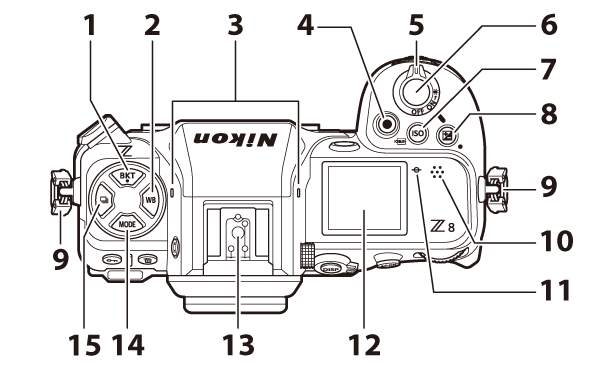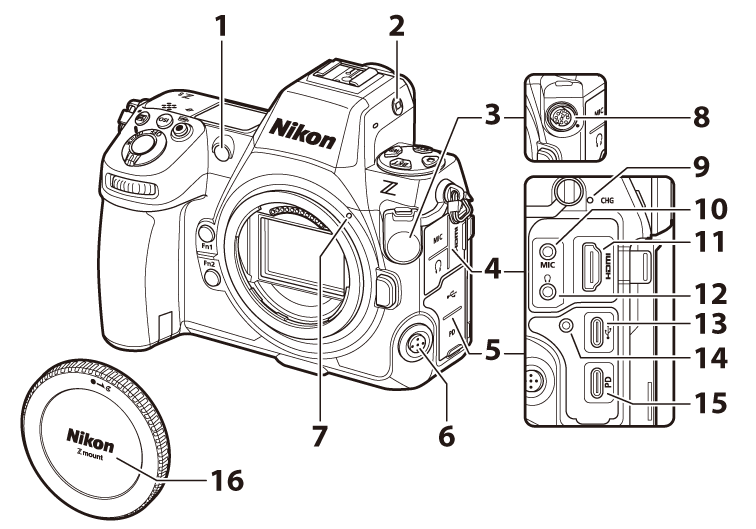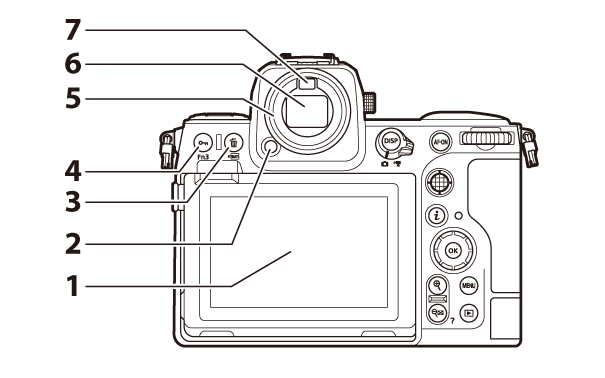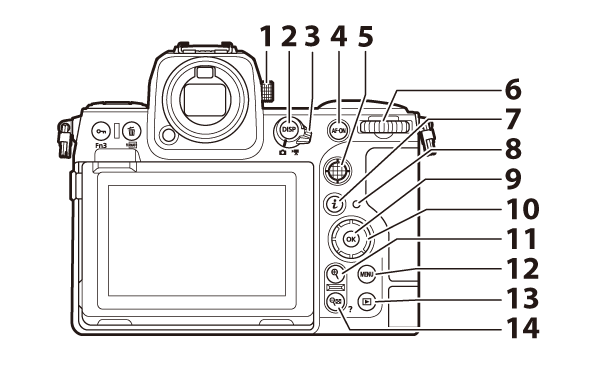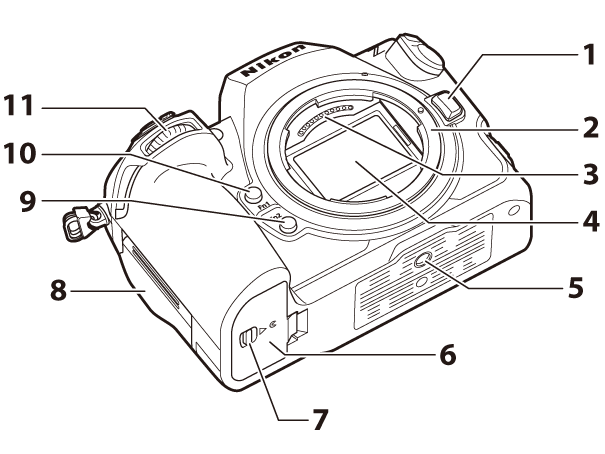 Do Not Touch the Image Sensor or Sensor Shield
Under no circumstances should you poke or exert pressure on the image sensor or sensor shield (0Sensor Shield Behavior at Power Off) or subject them to powerful air currents from a blower. Failure to observe this precaution could scratch or otherwise damage the sensor or shield. For information on cleaning the image sensor, see "Image Sensor Cleaning" (0Image Sensor Cleaning).
The angle of the monitor can be adjusted.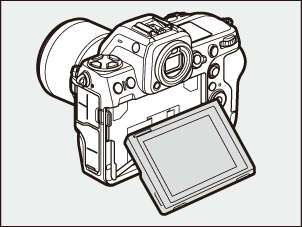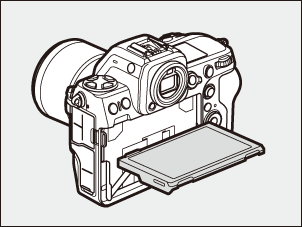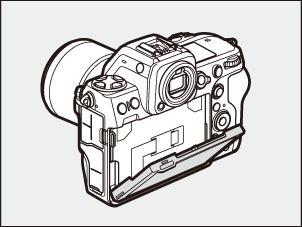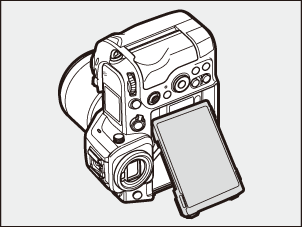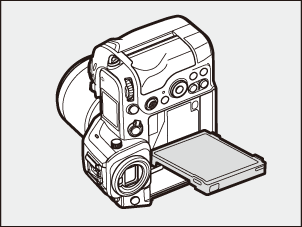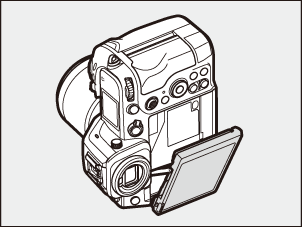 The serial number for this product can be found by opening the monitor.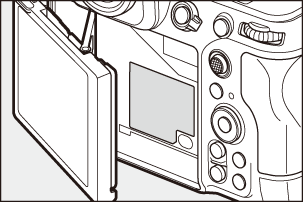 Rotating the power switch to D activates the backlights for the buttons and control panels (LCD illuminator). The backlights will remain lit for a few seconds after the power switch is released. The backlights turn off when the switch is rotated to D a second time or the shutter-release button is pressed halfway. Activating the button backlight makes the camera easier to use in the dark.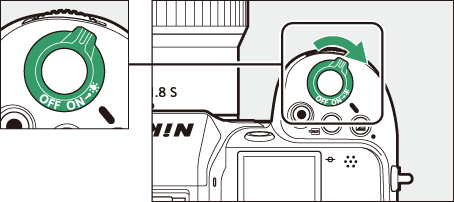 ---