Photo Information
Photo information is superimposed on pictures displayed in full-frame playback. Press 1, 3, or the DISP button to cycle through photo information as shown below.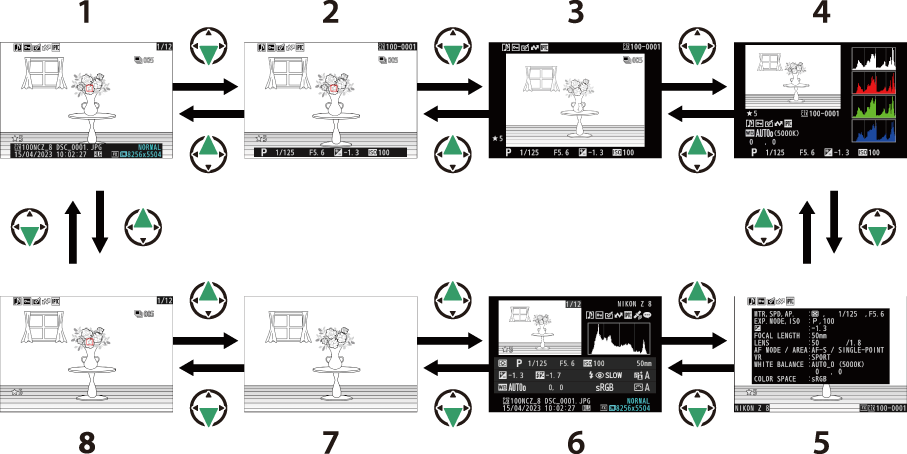 Basic information
Exposure data *
Highlight display *
RGB histogram *
Shooting data *
Overview data *
None (picture only) *
File info *
Displayed only if the corresponding option is selected for [Playback display options] in the playback menu.
---