The
i

Button (

i

Menu)

For quick access to frequently-used settings, press the i button or tap the i icon to view the i menu.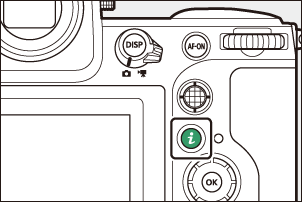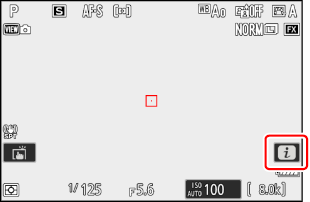 Different menus are displayed in photo and video modes.
Options can be viewed by tapping items in the display or by highlighting items and pressing

J

; selections can then be made using the multi selector.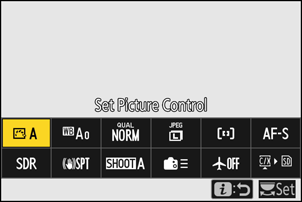 Items for which the camera displays a command dial guide can be adjusted by highlighting them in the

i

menu and rotating a command dial. In some cases, adjustments can be made using both the main and sub-command dials.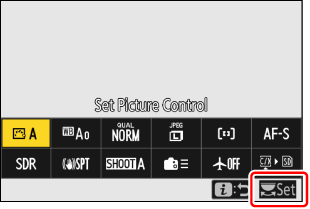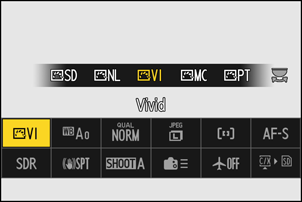 Some items and menu options may be unavailable depending on camera status. Unavailable items are displayed in gray.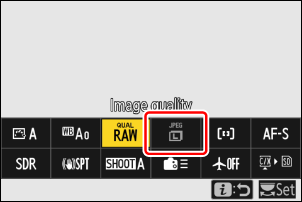 Using the i Menu with the Camera in "Tall" Orientation
When the camera is rotated to take or view pictures in "tall" (portrait) orientation in photo mode, the i menu displays in the monitor and viewfinder rotate to match. In video mode, only the playback i menu rotates to match camera orientation.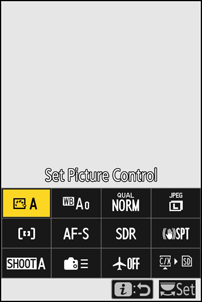 ---