Viewing HLG Photos in NX Studio
HLG photos are identified by "HLG" icons in the NX Studio thumbnail list.

The [File Info 2] pane in the info tab of the adjustments/info palette lists the tone mode as "HLG", while the [Image Settings] pane lists the color space as "BT.2100".
Ensuring That Tones Are Displayed Correctly
"HDR" icons appear at the bottom right corners of HLG photos displayed in single-frame view in NX Studio on HDR-compatible monitors. This indicates that tones are displayed correctly.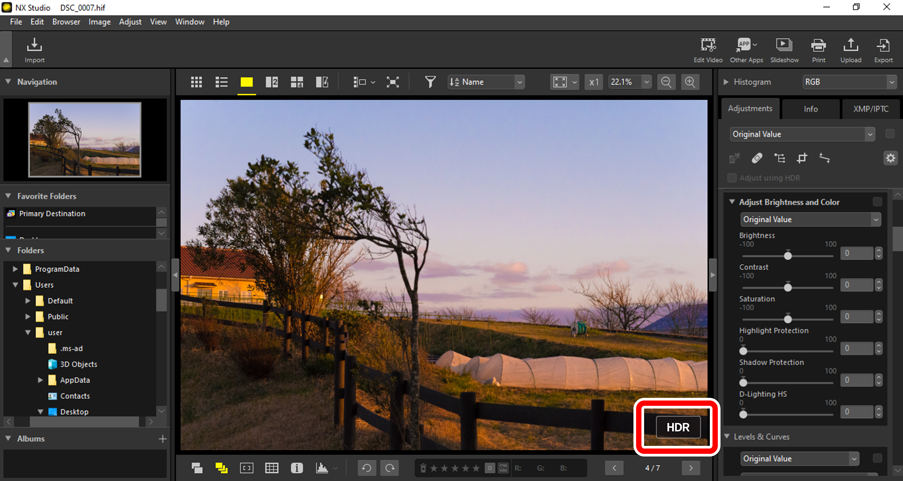 Monitors That Do Not Satisfy the DisplayHDR 1000 Standard
Highlights in HLG photos may seem "washed out" when viewed on a Windows computer with a display that does not satisfy the DisplayHDR 1000 standard.
---