Download Center
Charge the Battery
Charge the Battery
The battery can be charged using the supplied battery charger.
The Battery Charger
Insert the battery and plug the charger in. An exhausted battery will fully charge in about 2 hours and 30 minutes.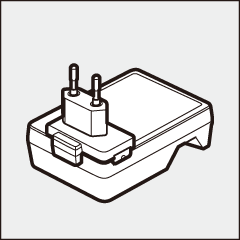 In some countries or regions, charger may be supplied with adapter connected.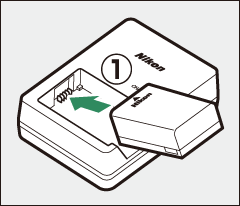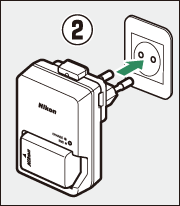 The CHARGE lamp will flash while the battery charges.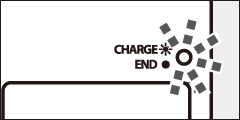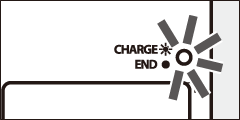 ---