Download Center
The Camera Display and Control Panel
The Camera Display and Control Panel
For illustrative purposes, the displays are shown with all indicators lit.
The Monitor
Photo Mode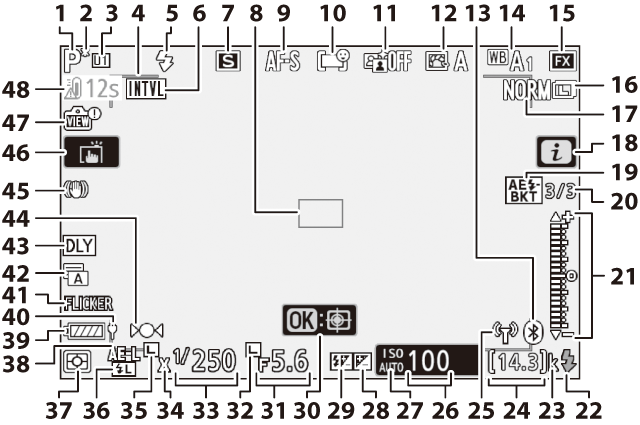 Temperature Warnings
If the camera temperature becomes elevated, a temperature warning and count-down timer will be displayed. When the timer reaches zero, the shooting display will turn off.

The timer turns red when the thirty second mark is reached. In some cases, the timer may be displayed immediately after the camera is turned on.
Memory Card High-Temperature Warning
A high-temperature warning appears in the shooting display when the temperature of the memory card rises. Do not attempt to remove the memory card; instead, wait for the camera to cool and the warning to clear from the display.
The Information Display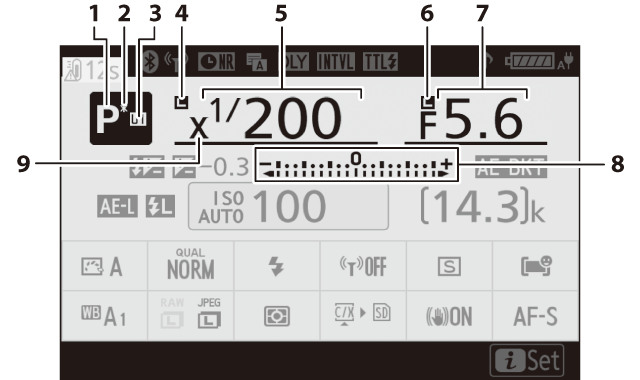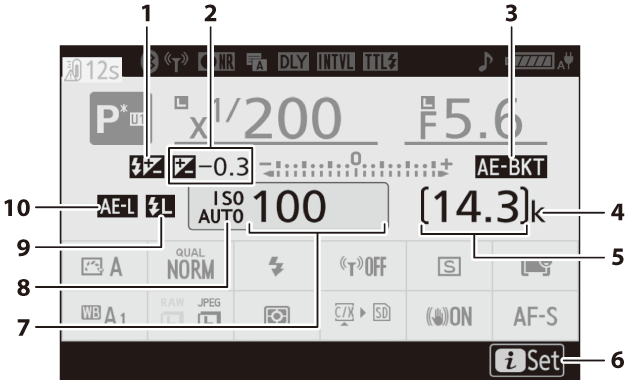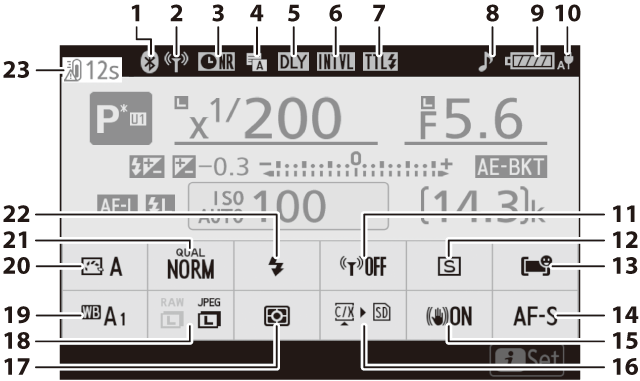 Movie Mode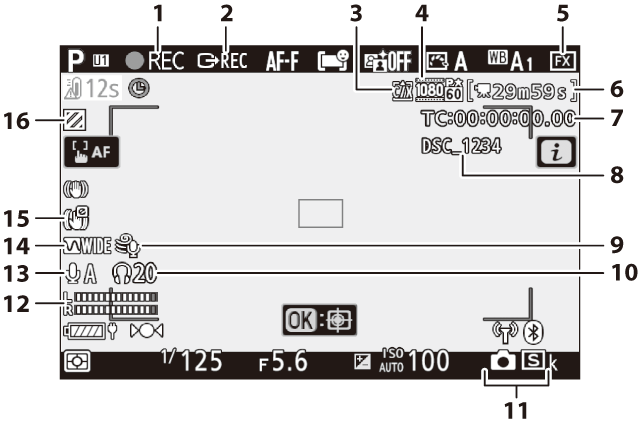 The Viewfinder
Photo Mode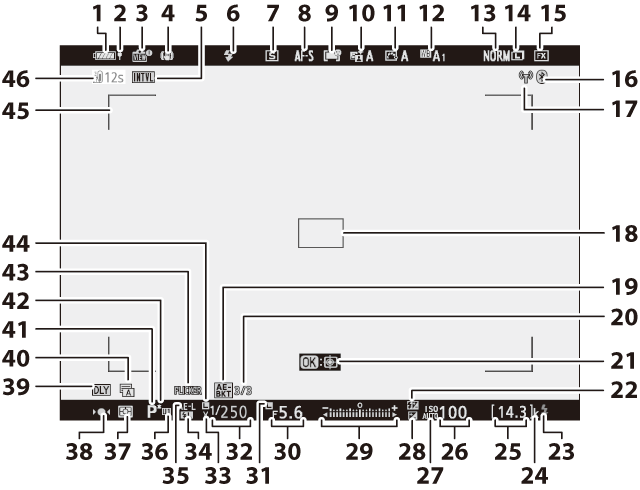 Movie Mode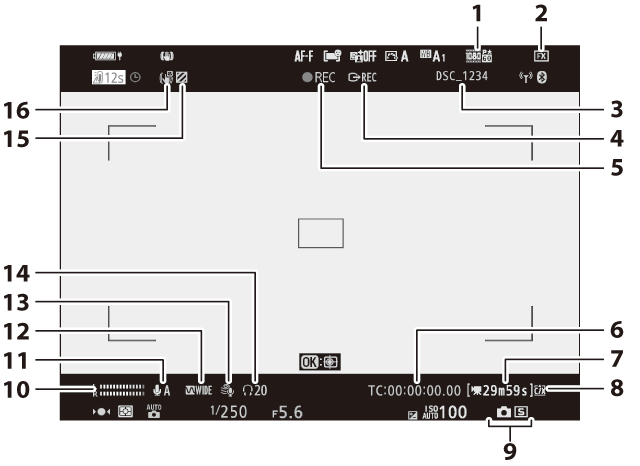 The Control Panel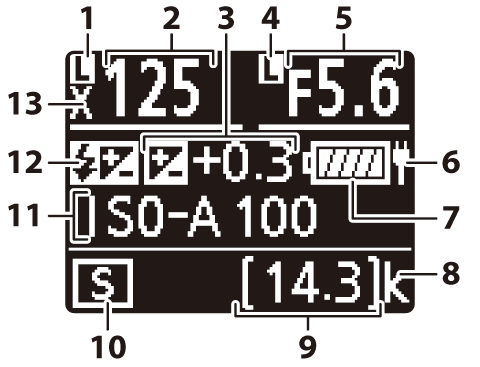 ---