Download Center
Viewing Pictures
Viewing Pictures
Use the X and W (Q) buttons to cycle between full-frame and thumbnail playback.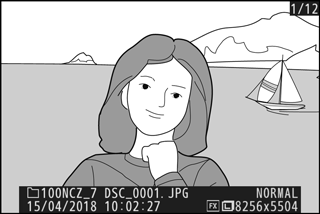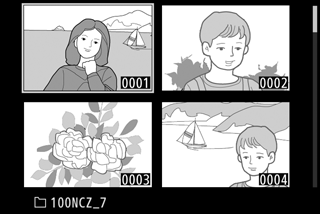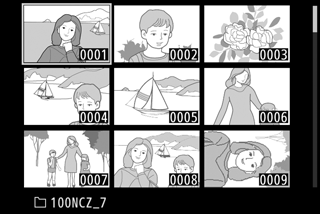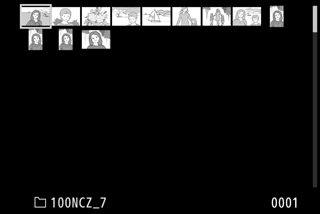 Full-Frame Playback
Press the K button to view the most recent picture full frame in the display. Additional pictures can be displayed by pressing 4 or 2; to view additional information on the current photograph, press 1 or 3 or press the DISP button (0 Photo Information).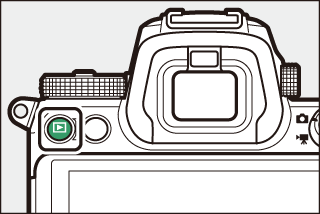 Thumbnail Playback
To view multiple images, press the W (Q) button when a picture is displayed full frame. The number of images displayed increases from 4 to 9 to 72 each time the W (Q) button is pressed, and decreases with each press of the X button. Use the multi selector to highlight images.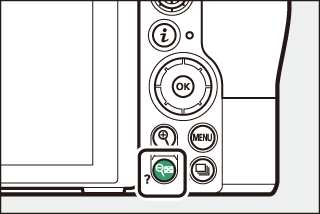 Touch Controls
Touch controls can be used when pictures are displayed in the monitor (0 Playback).
Rotate Tall
To display "tall" (portrait-orientation) photographs in tall orientation, select On for Rotate tall in the playback menu.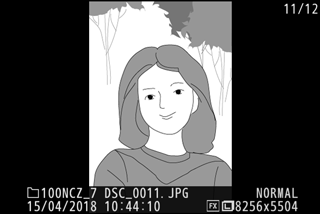 Image Review
When On is selected for Image review in the playback menu, photographs are automatically displayed after shooting (because the camera is already in the correct orientation, images are not rotated automatically during image review). If On (monitor only) is selected, photos will not be displayed in the viewfinder. In continuous release modes, display begins when shooting ends, with the first photograph in the current series displayed.
---