Download Center

B

The Setup Menu: Camera Setup
B

The Setup Menu:

Camera Setup
To display the setup menu, press G and select the B (setup menu) tab.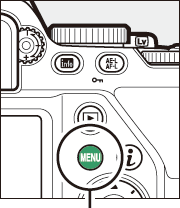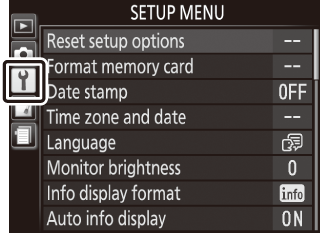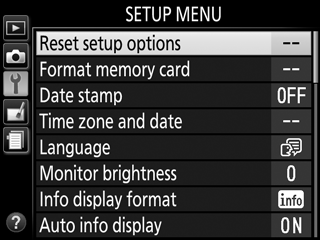 Setup Menu Options
The setup menu contains the following options:
Default varies with country of purchase.
Not available when battery is low.
Available only with lenses that support this item.
Only available when compatible Eye-Fi memory card is inserted (0 Eye-Fi Upload).
Note: Depending on camera settings, some items may be grayed out and unavailable.