Download Center
Info Display Format
Choose an information display format (0 Viewfinder Photography). Formats can be chosen separately for auto, scene, and special effects modes and for P, S, A, and M modes.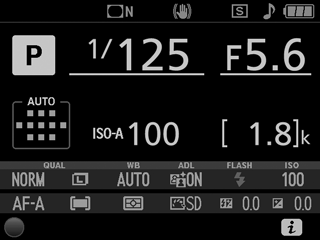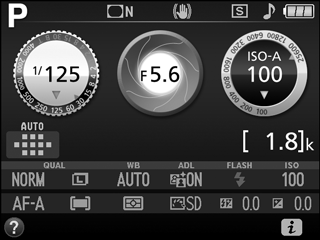 Select a shooting mode option.

Highlight AUTO/SCENE/EFFECTS or P/S/A/M and press 2.

Select a design.

Highlight a design and press J.