The AF‑ON Button
The AF‑ON button can be used for focus in autofocus mode.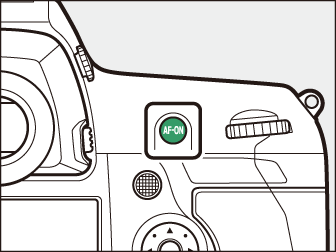 You can choose the role assigned to the AF-ON button. Use Custom Settings f3 [Custom controls] and g2 [Custom controls] in the Custom Settings menu to choose the roles played by the button during photography and movie recording, respectively.
The AF-ON Button for Vertical Shooting
The AF-ON button performs the same function, but can only be used when the vertical shooting shutter-release button lock is unlocked.
---