Ethernet Connections and the WT-6
Ethernet Connections and the WT-6
The camera can connect to existing networks via a third-party Ethernet cable inserted in the camera's Ethernet connector or an optional WT-6 wireless transmitter attached via the peripheral connector. The connection is more reliable than that offered by the camera's built-in Wi-Fi.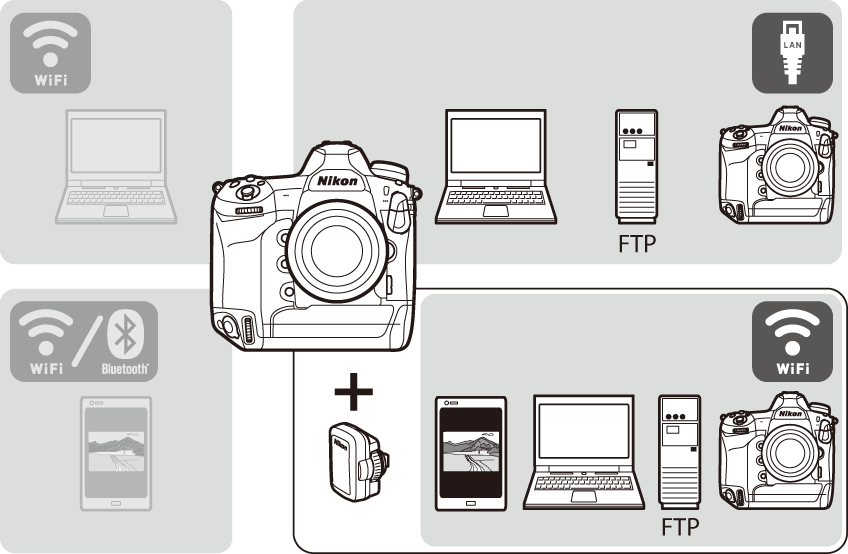 The Wireless Transmitter Utility

Before you will be able to upload images via Wi-Fi, you will need to pair the camera with the computer using Nikon's Wireless Transmitter Utility software.
Once the devices are paired, you will be able to connect to the computer from the camera.

The Wireless Transmitter Utility is available for download from the Nikon Download Center. Be sure to download the latest version after reading the release notes and system requirements.
---