Download Center

The Fn Button
Use the Fn button for quick access to selected settings.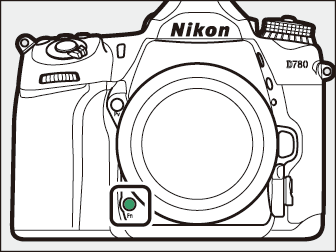 The assigned setting can be adjusted by holding the Fn button and rotating the command dials. In some cases, adjustments can be made using both the main and sub-command dials.

Use Custom Settings f3 [Custom controls] and g2 [Custom controls] in the Custom Settings menu to choose the roles played by the Fn button during photography and movie recording, respectively.

The default assignment for the Fn button is [Choose image area].
The Fn Button
The Fn button may be disabled in some shooting modes or when certain conditions apply.
---