A

Custom Settings: Fine-Tuning Camera Settings
A

Custom Settings:

Fine-Tuning Camera Settings
To display the Custom Settings menu, press G and select the A (Custom Settings menu) tab.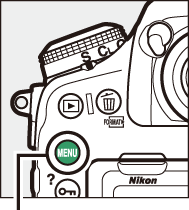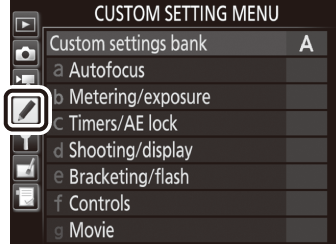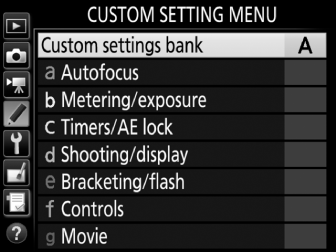 Custom Settings are used to customize camera settings to suit individual preferences.
| | |
| --- | --- |
| Main menu | Custom Setting groups |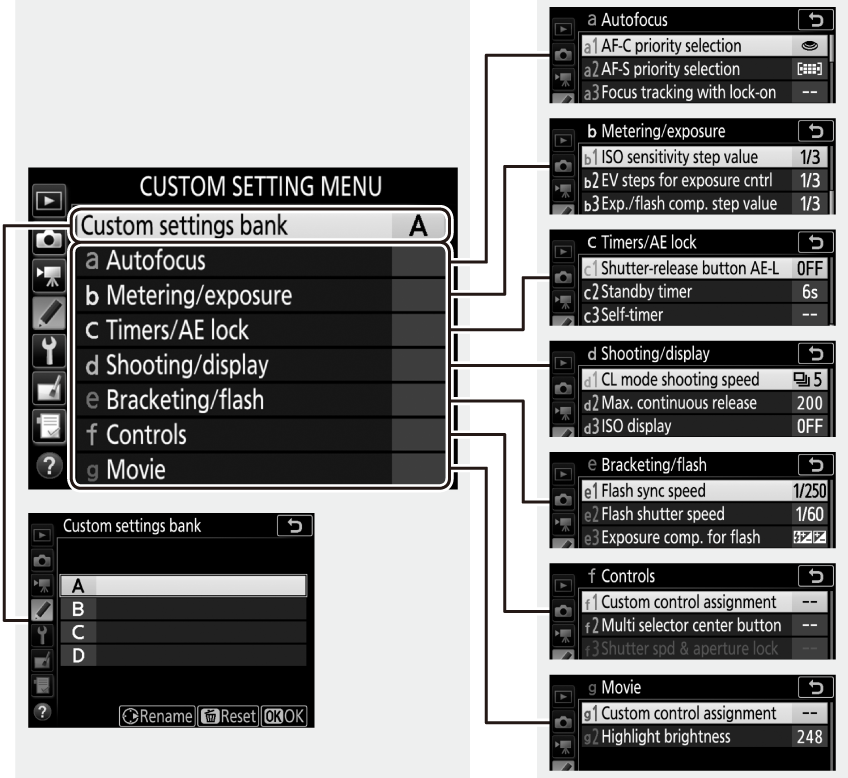 The following Custom Settings are available:
a: Autofocus
b: Metering/exposure
c: Timers/AE lock
d: Shooting/display
e: Bracketing/flash
f: Controls
g: Movie
Available only with lenses that support this item.
Available only with compatible AF-P lenses not equipped with a vibration reduction switch.
---