A

Custom Settings: Fine-Tuning Camera Settings
A

Custom Settings:

Fine-Tuning Camera Settings
To display the Custom Settings menu, press G and select the A (Custom Settings menu) tab.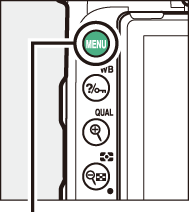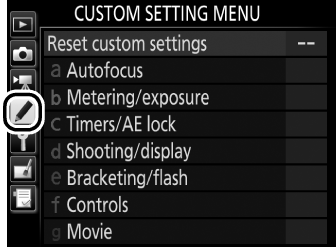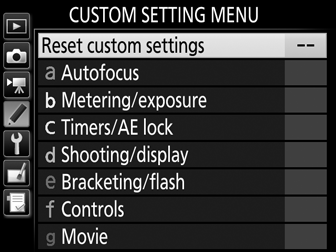 Custom Settings are used to customize camera settings to suit individual preferences.
| | |
| --- | --- |
| Main menu | Custom Setting groups |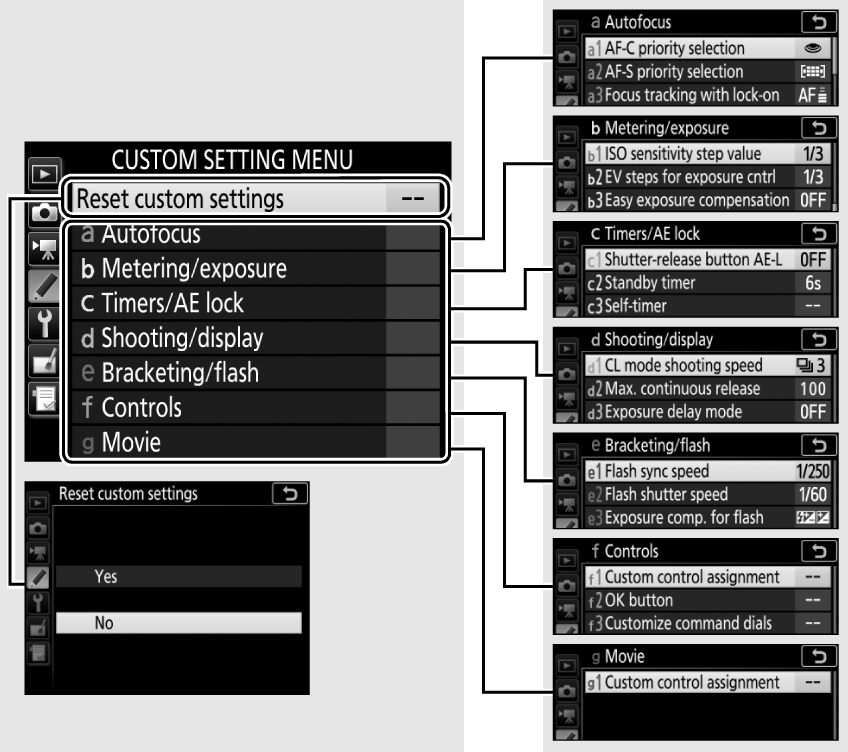 The following Custom Settings are available:
a: Autofocus
b: Metering/exposure
c: Timers/AE lock
d: Shooting/display
e: Bracketing/flash
f: Controls
g: Movie
Available only with lenses that support this item.
Note: If settings have been modified from default values (0 Custom Settings Menu Defaults), an asterisk will be displayed adjacent to the altered settings in the second level of the Custom Settings menu.